Hair Transplant (FIT & FUT) in Iran
Medobay travaille avec les meilleures cliniques de transplantation capillaire en Iran à travers Téhéran, Isfahan, Shiraz et Tabriz. Les cliniques que nous avons sélectionnées ont réalisé avec succès des milliers de greffes de cheveux chaque année et elles sont sur le terrain depuis de nombreuses années. Toutes ces cliniques utilisent les techniques FUT et FIT pour la restauration des cheveux.
What are the hair transplant methods including FUE, FUT and FIT?
Call Us to Book An Appointment
FUT Hair Transplant
The FUT procedure involves four stages including hair strip harvesting, strip silvering, graft dissection and finally graft insertion.
Donor Harvesting
During the first consultation with the surgeon, the quality of hair donor area will be assessed to ensure it can support enough hair supply to the target area. During the hair transplant procedure, a donor strip will be removed from the back of the head and afterwards, the tissues will be sutured together using a technique used by plastic surgeons to have the minimal surgical scar left in the donor area. This scar will be easily concealed when the hair grows, and it will be almost invisible when the hair at the back of the head is about one cm.
Graft Preparation
After the donor strip is removed from the back of the head, a team of highly skilled technicians will start dissecting the donor tissue under microscopes into grafts of 1-3 hairs. This skills and efficiently is critical in this process as hair grafts are live organs and the timing of this process and speed of it, are essentials in for a successful result.
Preparation of reception areas for hair transplant
While the dissection team are preparing the hair grafts from the donor area, the surgeon will make the reception sites by incisions that will allow hair graft best survival rate. The reception sites are the head with less hair density and affected by the baldness or loss of hair. This size incisions could be in the range of 1000 to 4000 incisions depending on many hair grafts planned for the transplant. The incisions are done in a way to cause minimal trauma to pre-existing hairs.
Call Us to Book An Appointment
Post operation and aftercare
After the hair transplant procedures, patients will be provided with an aftercare pack containing the necessary instructions as well as medicine or drugs required. The doctor will be reachable by a hotline 24 hours and two days after the surgery patients are recommended to visit the doctor. The sutures will be removed in about two weeks after the surgery, and further instructions for aftercare will be given to patients by the doctor after the surgery.
Transplantation Capillaire FUE ou FIT
Il y a une autre méthode développée appelée Extraction Folliculaire de Cheveux et elle est particulièrement populaire auprès de la jeune génération qui aime avoir des cheveux plus courts sans cicatrice linéaire. Dans la méthode FUE, les greffes de cheveux sont extraites de l'arrière de la tête à l'aide d'une machine, puis placées dans les zones chauves ou amincissantes.
L'utilisation d'anesthésiques locaux garantit aux patients un inconfort minimal pendant tout le processus d'extraction et d'implantation des greffes de cheveux. Après l'opération chirurgicale, il est conseillé aux patients d'effectuer des visites de suivi pour stimuler la récupération et la croissance des cheveux.
Plasma Riche En Plaquettes (PRP) Pour Cheveux
Le PRP est une thérapie non chirurgicale dans laquelle le sang du patient est enrichi par centrifugation. Plus tard, le sang centrifugé contenant des plaquettes riches est injecté dans la zone désignée. La technique PRP a été appliquée aux rides juvéniles, aux textures de peau pauvres, à la ligne de sourire ou même à la perte de cheveux. On croit que l'injection de PRP peut stimuler les follicules pileux et améliorer sa croissance.
Cost of hair transplant in Iran?
The cost of hair transplant in Iran is about £500 to £1000 which is a fraction of UK or US cost.
You can enjoy a first-class treatment at about fifth of what you spend in the UK or US.
Call Us to Book An Appointment
Before & After Pictures Of Hair Transplant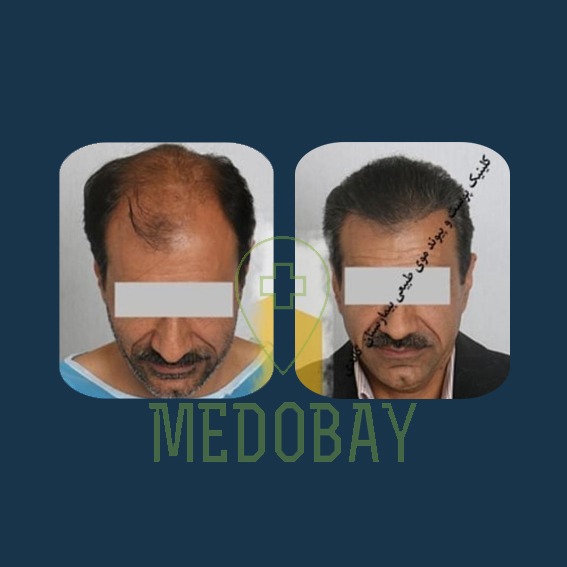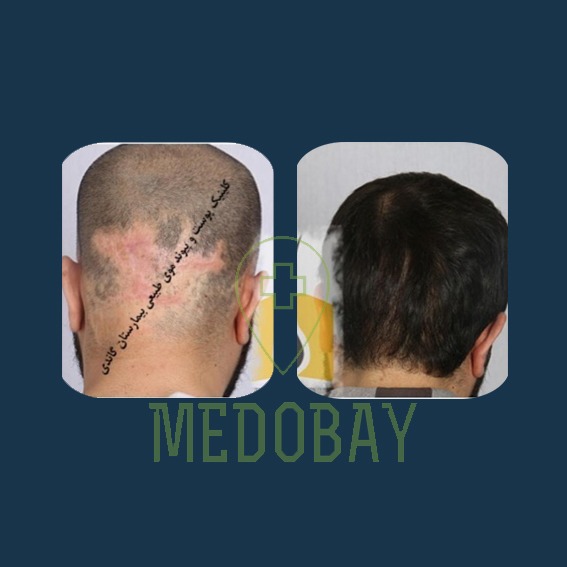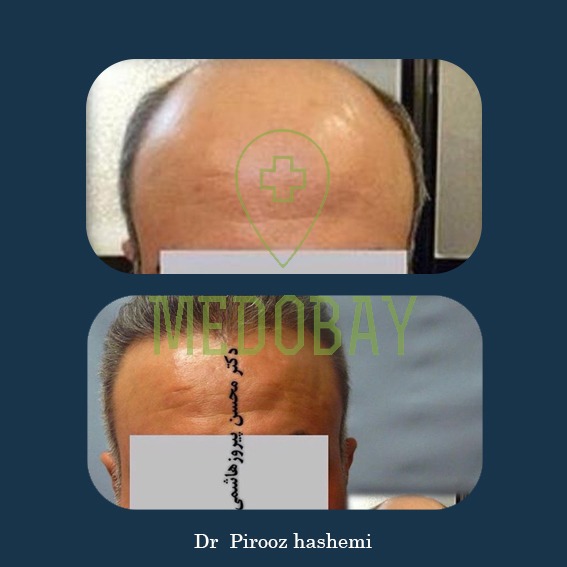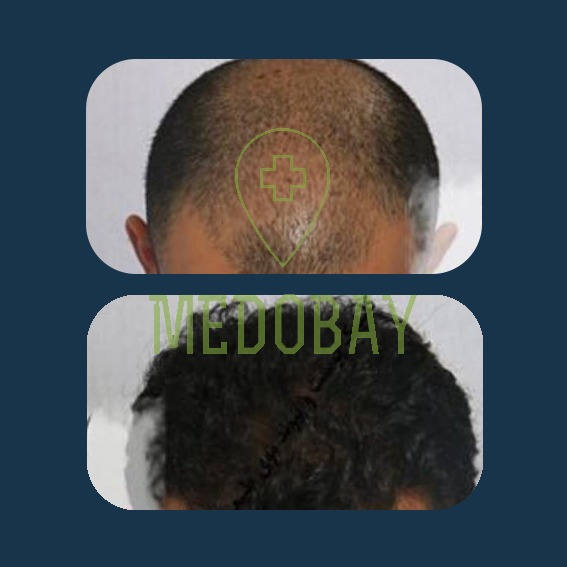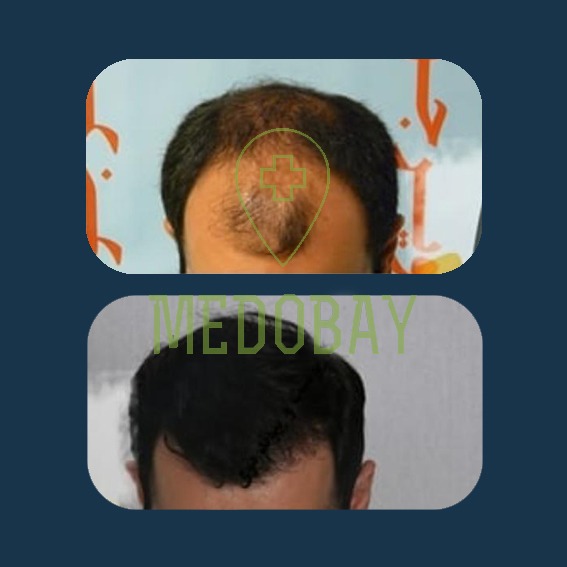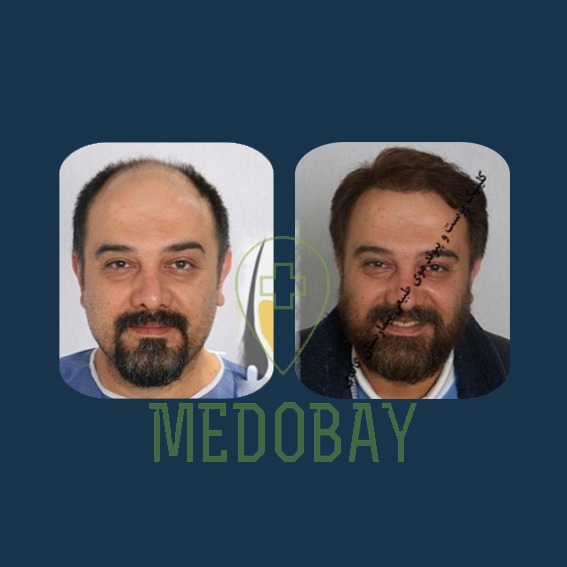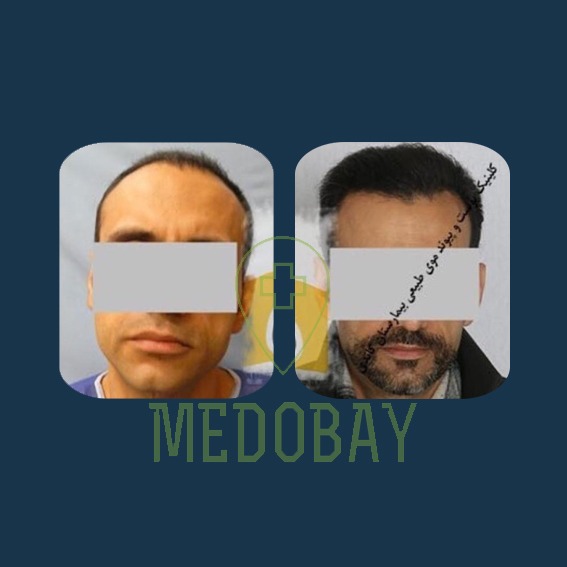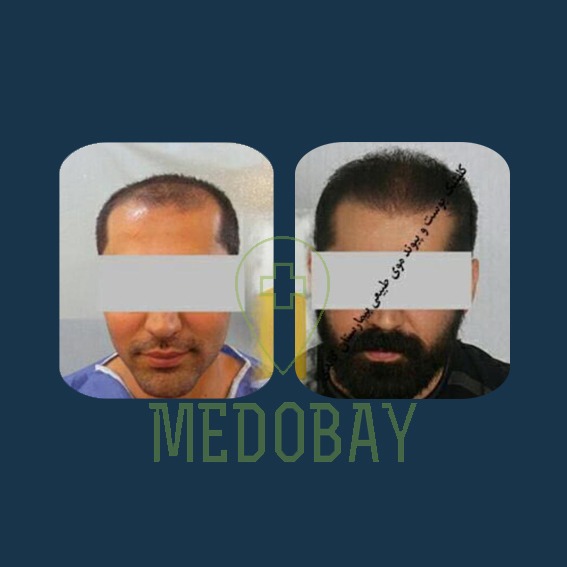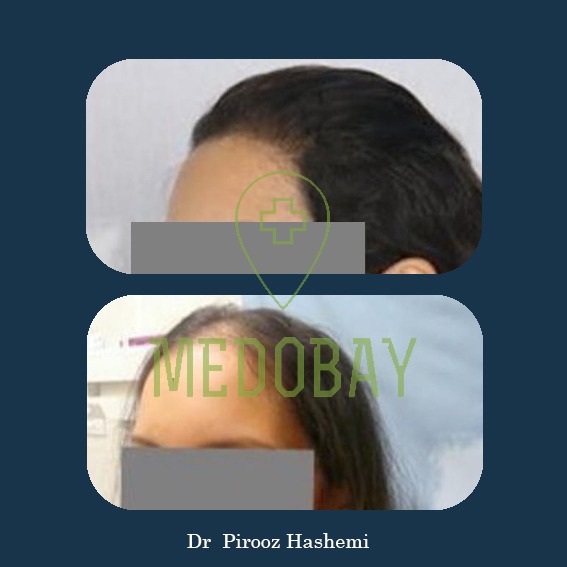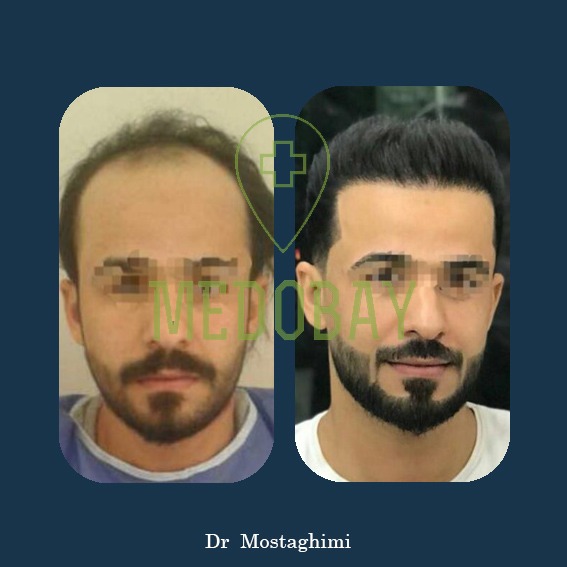 Hair Transplant Clinics in Iran