Medobay Medical Tourism Platform
Providing online expat medical services and medical cost comparisons to the world
Welcome to Medobay, a medical tourism platform offering an easy way for expats and other patients to connect with doctors and hospitals in their home countries. In addition to connecting patients with medical care, we also collect treatment and popular medical tourism destination data to provide a medical, accommodation, and concierge cost comparison service. We have spent years successfully developing a bespoke solution for patients and expats from around the world to both explore global medical costs and connect with trusted, qualified medical centres in their home language and/or country. In just a few clicks, patients and medical centres from around the world can book appointments and conduct mental or physical health consultations.
LEARN MORE
How Does Medobay Medical Tourism Platform Work?
Potential treatment costs are one of the main concerns for people travelling to other countries. With Medobay, you can explore the different costs of treatments across the globe. What's more, if there are any necessary treatments or consultations you'd prefer to have in your home language, you can easily connect and book your appointments through Medobay's quick and user-friendly platform. Are you currently overseas and searching for online expat medical services? Medobay not only provides you with the option to compare medical costs, but also allows you to have direct and transparent communication with medical centres. We believe travellers should know exactly where they stand before the medical treatment, empowering you to plan, compare, and embark on the healing journey with confidence.
1
Explore Packages & Compare Medical Costs
Our searching tool lets patients compare medical tourism hubs across the globe. All you need to do is search for your treatment packages, and we'll provide you with a price index of medical treatments in each medical hub – including a list of medical centres that perform such treatments. Search for anything from dental implants to rhinoplasty, knee replacements, and beyond.
2
Create an Account and Connect
Once you've chosen a city for your treatment, the next step is to book an online appointment with the available medical centre you prefer and create an account. We take the privacy of your information very seriously, which is why we recommend you create an account before booking an appointment – to ensure no one has access to your details.

4
Attend Your Appointment
Once the medical centre approves your appointment, you'll receive instructions on joining the appointment from our system. That's it – now, you can attend your appointment and get the treatment you need.
3
Select the Date and Time
After you've decided on the medical service provider and created an account, you can go ahead and choose one of the available dates and times for your appointment. From here, the medical centre will receive your request and either confirm or reject it.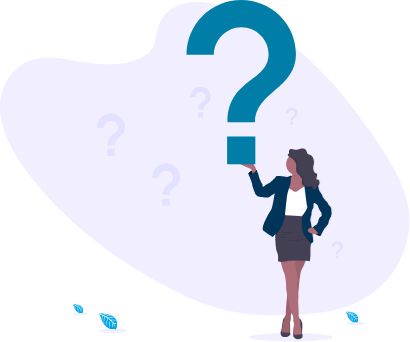 Need Answers? Ask Away!
Have you found any part of our process confusing? Not to worry. We have an AI-based answering system that can check if we already have an answer to your question. If we don't, your question will be anonymously sent to our medical partners, who will contact you regarding your query. Simply share your question and email address, and leave the rest to the medical professionals.
What We Do
Through years of experience, we've determined what patients and expats need. As a customer-oriented organisation, Medobay strives to close the gap between travellers and medical centres across the globe. After endless research, development, and market research, we're bringing innovative solutions right to your fingertips: